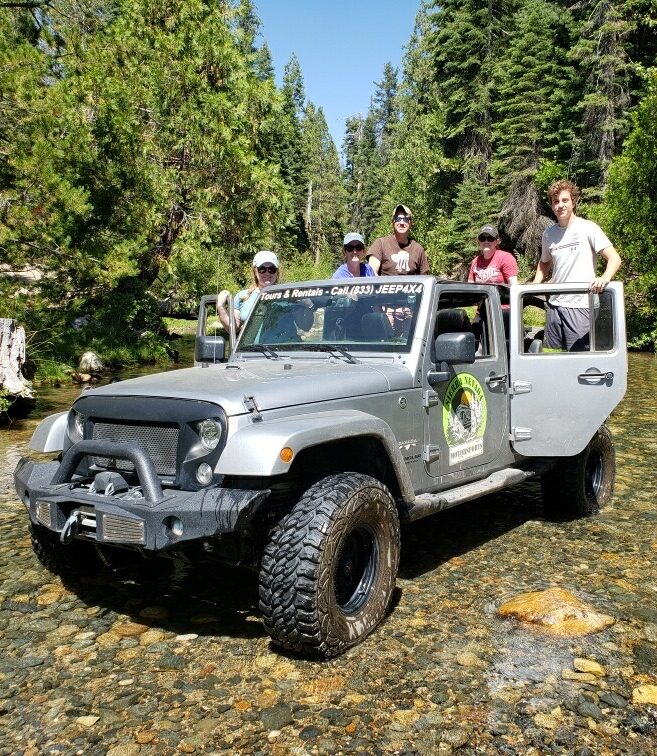 Our guided off-road tours are an excellent way to experience Yosemite's stunning scenery and rugged terrain. Led by experienced guides, our tours take you through some of the most picturesque areas of the Sierra's and the park, including valleys, splashing through creeks, meadows, gorgeous hikes, epic views and mountain ranges. You'll have the opportunity to see wildlife, take in breathtaking views, and learn about the local history and ecology. Our tours are available in various durations, from 2 hours to full-day excursions.
For groups of 6 people or more please contact
Let one of our expert tour guides drive while you take in the scenery on this 4×4 adventure. Great for all ages!
Get behind the wheel and follow behind one of our guides. Children must no longer need a carseat to participate.

Go on an off-roading adventure to the Sequoia Grove to get out and hike amongst the giants.
find out more